Roadless in Idaho
Protecting the best of the best
"The best elk hunting is in our roadless public lands and the best trout, salmon and steelhead habitat is within those lands."
That was Trout Unlimited's mantra in 2006 when asked why TU's booth was at an elk-hunting convention. It was five years after President Clinton created the national roadless rule to protect 58 million acres of public land from more road building and two years before the state of Idaho roadless rule was finalized in 2008.
Today, years after countless political and legal attempts to circumvent, de-structure and destroy that protection, those 9.3 million public acres are still roadless in Idaho – and the state rule is still supported. What's more, Idaho still contains some of the most pristine elk, mule deer, trout, salmon and steelhead habitat in the world. So, in 2006, when Chris Wood was asked by the Bush Administration to serve on the national roadless council to review state petitions to guide management in roadless lands within their borders he agreed immediately. Then he called Trout Unlimited's Scott Stouder and asked if he was ready to push for better national forest roadless protection for Idaho.
Idaho's political leadership wasn't exactly drooling for more land and water protection. During the 1960s through the 80s, like all western states, Idaho's timber industry had blossomed into the leading resource extraction force on public lands. A redeeming fact was that Idaho had very little recoverable oil and gas. What it did have was unparalleled trout fishing and big game hunting and lots of roadless lands to roam. Trout Unlimited has a long history in Idaho, particularly in the trout-rich Wood River and Snake River valleys. So, the tangible reasons for TU's toil to protect land and water was solid. The political winds were erratic.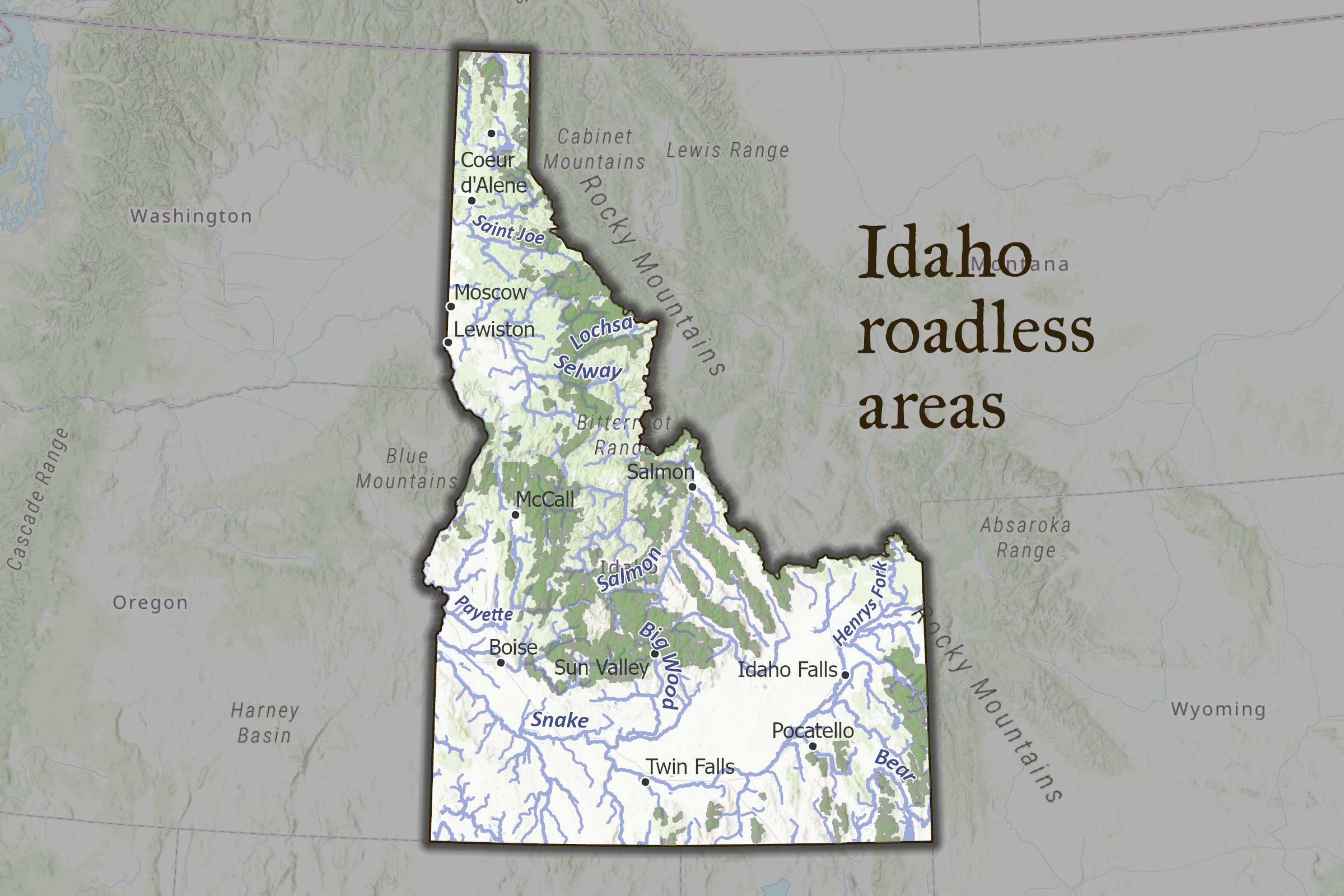 In 2005 Idaho's Republican governor accepted a position as the U.S. Secretary of Interior, which elevated then-Lt. Gov. Jim Risch, to the governor's chair. He had his eye on Idaho's recently vacated Senate seat which was slated to be filled in 2008. Risch was vocal in his support of industry and economy. But, to win the Senate seat he needed the support of Idaho's powerful conservation organizations. No sufferer of indecision, he grabbed Idaho's roadless reins and began pushing to create a state-centric protection plan.
Risch brought in people like Jim Caswell, retired from the Forest Service and head of Idaho's Threatened and Endangered Species Department (and the future head of the Bureau of Land Management) and Tom Perry, a legal eagle from his staff. Caswell knew the national forest management plan network and could gather the scientific and resource agency data on each of Idaho's roughly 250 separate national forest inventoried roadless areas. Perry would incorporate the Idaho Association of Counties and local and state agency information to help with local input and support for the effort. In addition to holding the position as acting governor, Risch worked hard with Trout Unlimited and other Idaho conservation groups to garner support for the effort.

Congratulations to Trout Unlimited on their years of public lands stewardship and advocacy. My home state of Idaho boasts some of the most beautiful and diverse landscapes in the country, and with that, varying opinions on how to use and manage them. Idahoans have shown time and again their ability to come together and work through these difficult issues. When I was Governor of Idaho, I assembled a broad coalition of industry stakeholders, conservation leaders, and sportsmen – like Trout Unlimited hunters and anglers – to develop the successful Idaho Roadless Rule. Thanks in part to the great work of Trout Unlimited's members, we continue to see Idahoans work together to meet the needs of local communities and preserve our landscapes for future generations..
— U.S. Senator Jim Risch, Republican, Idaho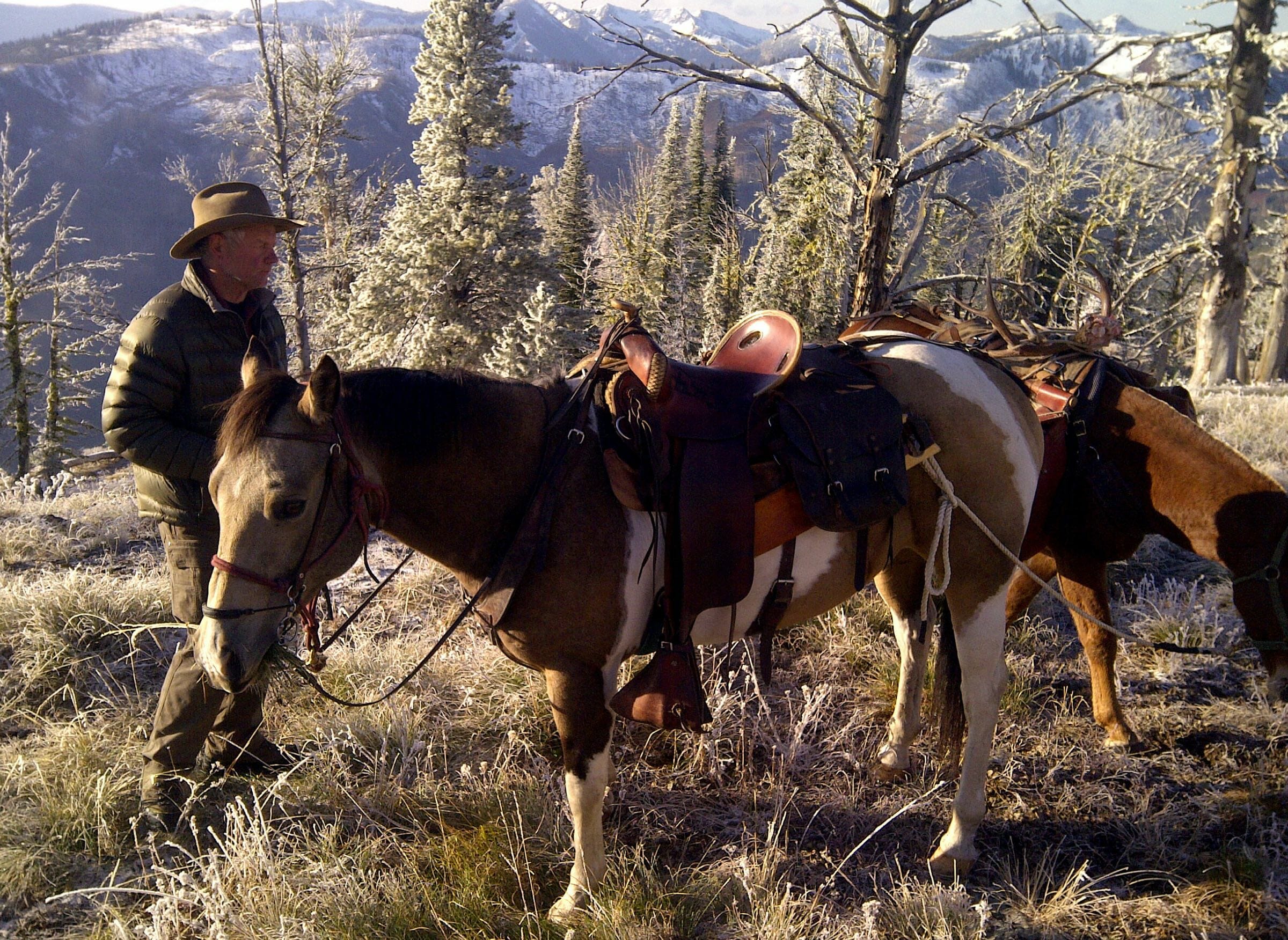 He also dug deep into the national roadless committee; the one Chris Wood was serving on. This group had the mind-numbing acronym of "RACNAC" (Roadless Area Conservation National Advisory Committee). Idaho had three representatives on the 13-member committee — one from timber, one county commissioner and one representing off-road vehicle interests. To balance all of that was Chris Wood, representing national conservation. With 9.3 million inventoried roadless acres, the state had more federal roadless land than any other state in the Lower 48. Although other states submitted state petitions under the effort, one—Idaho—was the big prize and everyone knew it. By mid-2006, the effort was in motion. Idaho was going to have its own state roadless rule, formed with local input, and reviewed, modified and sanctioned by the national committee. And Trout Unlimited was throwing everything it had into the effort.
Trout Unlimited created and published a roadless report titled "Where the Wild Lands Are: Idaho." The widely distributed report demonstrated that 32 percent of the state's 53 million total acres were roadless. More than 4 million acres were within designated wilderness and approximately 4 million acres were roadless Bureau of Land Management lands. But 9.3 million acres where simply undeveloped national forest lands. This was the last of "The Commons" where some of best big game hunting and trout, salmon and steelhead habitat remained. TU's research revealed data such as: 60 percent of Idaho's westslope cutthroat populations were in decline with only 16 percent considered strong. But 83 percent of those strong populations were found in roadless areas. Sixty five percent of historic Chinook salmon habitat had been lost, but 74 percent of the remaining habitat was within roadless areas. Steelhead habitat was identical. Bull trout and redband trout habitat followed the same curve.
The report also demonstrated from recent harvest data that mule deer and elk habitat and harvest was tightly intertwined with roadless areas. In short, the data showed a total overlap of roadless lands and bigger bull elk and buck deer. It was all a big "duh" to those who hunted and fished Idaho, but not necessarily to people in the political world. And that was the theme was carried to the two years of state and federal meetings while Wood echoed the same message to the members of the national committee.
In 2008, after years of Trout Unlimited pressing for roadless protection, the federal committee passed, and the Forest Service enshrined into a federal rule, the Idaho roadless rule. It's still in effect today and it's still supported by the state and local governments who helped establish it. Like most rural states, Idaho local politics is provincial. But the Idaho Roadless Rule is a "state" rule, established with local input. Trout Unlimited fought for it, Idaho passed it and Idaho owns it, and the national input supported it. The rule stands and 9.3 million acres of roadless public lands are still protected today because of it and Idaho's hunting and fishing quality is still legendary.
—Scott Stouder, Riggins, Idaho, 2020